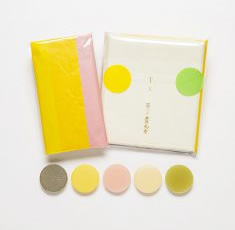 T-Go
These thin pieces of dry confectionery are made of select natural ingredients and come in five different flavors: cherry blossom (salty), green tea (bitter), yuzu (sour), sesame (flavorful), and wasanbon sugar (sweet).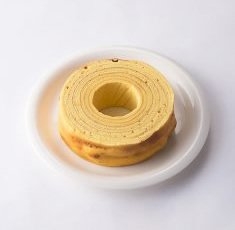 Baumkuchen
This version of the popular German cake is baked with care using the best ingredients, including quality butter and premium eggs.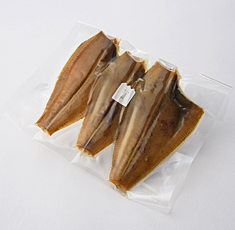 Smoked Seafood
Tsuriya, a brand specializing in preserved seafood from Himi, offers a wide variety of smoked seafood. Each product is made with care in a handmade smoker, using wood chips of cherry blossom and other trees. Enjoy the rich aroma and flavor of seafood from Toyama!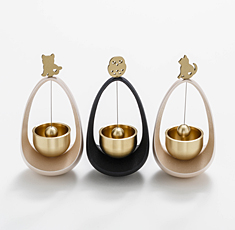 Mawarin (Orin bell)
Mawarin is a type of orin bell made by a manufacturer in Takaoka that has continued to produce Buddhist altar articles for over 100 years. Its stylish design is a mix of tradition and the needs of modern-day households.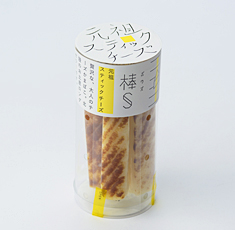 Bo-S (Cheese kamaboko)
Bo-S is a type of cheese kamaboko (fish cake). Made from quality white-fleshed fish, it has a rich, creamy texture.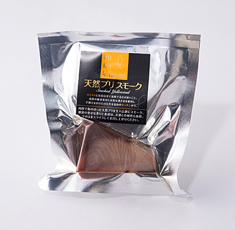 Smoked wild yellowtail
Fresh, wild yellowtail flavored with refined sea salt from Oku Noto and smoked lightly; easily prepared simply by slicing, it's the perfect appetizer!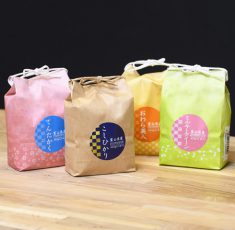 Toyama Rice (Souvenir Size)
Convenient, three-gou-sized packs of rice from Yagomai, a Toyama-based rice store known for its dedication to freshness and quality.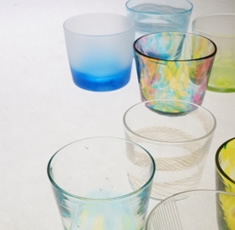 Toyama Glass Workshop: CHOCO
CHOCO is a small glass dish produced by product designer Takashi Ashitomi and Toyama Glass Workshop artists.