ABOUT
Opened in June 2016, NIHONBASHI TOYAMA introduces Toyama's culture along with IKI-IKI TOYAMA, the Yurakucho branch.
アンテナショップ 日本橋とやま館

NIHONBASHI TOYAMA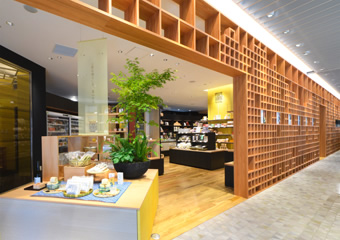 Hours

Shop 10:30~19:30
Restaurant 11:30~14:30 17:00~22:30(Sundays & Holidays ~21:00)
Bar Lounge 11:00~21:00

Address

Nihonbashi Daiei Bldg. 1st fl., 1-2-6, Nihonbashi-Muromachi, Chuo-ku, Tokyo,103-0022, JapanDirections

TEL

Proprietor +81-3-6262-2723
Shop +81-3-3516-3020
Restaurant +81-3-3516-3011
NIHONBASHI TOYAMA comprises a shop, restaurant, tourist information space, special event area, and a bar lounge that offers local sake from Toyama. The latticed walls are made from locally produced material and depict the ridge lines of the Tateyama mountain range.
アンテナショップ いきいき富山館

IKI-IKI TOYAMA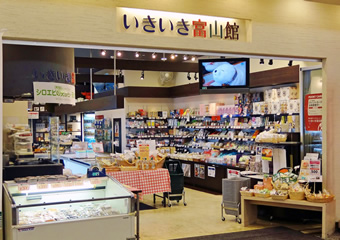 Hours

10:00~19:00 (Sundays & Holidays ~18:00)

Address

Tokyo Kotsu Kaikan B1, 2-10-1, Yurakucho, Chiyoda-ku, Tokyo, 100-0006, JapanDirections

TEL

+81-3-3213-1244

FAX

+81-3-3287-1722