IKI-IKI TOYAMA
Approximately 800 local Toyama specialties available in the heart of Yurakucho
Located in Yurakucho's Tokyo Kotsu Kaikan, IKI-IKI TOYAMA boasts an extensive selection of Toyama seafood and other specialties. Approximately 800 items are available, including masu-zushi (pressed trout sushi), an all-time favorite among local Toyama delicacies. Visitors can also enjoy tastings and live cooking performances in the event and exhibition area.
Hours

10:00~19:00 (Sundays & Holidays ~18:00)

Address

Tokyo Kotsu Kaikan B1, 2-10-1, Yurakucho, Chiyoda-ku, Tokyo, 100-0006, JapanDirections

TEL

+81-3-3213-1244

FAX

+81-3-3287-1722
有楽町店の人気商品

POPULAR ITEMS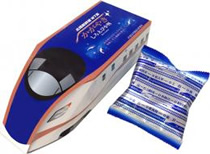 Kagayaki Shiro-ebi (Broad Velvet Shrimp) Koban
A popular Toyama souvenir, Shiro-ebi Koban are bite-size crackers made from broad velvet shrimp. The package design depicts the brand new cars of the Hokuriku Shinkansen, which was extended and began service in 2015.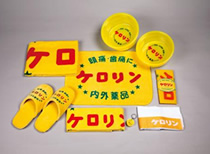 Kerorin Items
Kerorin is a character depicted on yellow buckets at public baths in Toyama. These buckets are now available as souvenirs, along with Kerorin key chains, towels, and bath mats.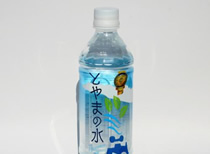 Toyama Water
Clean, safe and delicious Toyama bottled water won the Grand Gold Quality Award in the 2013 Monde Selection.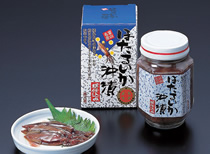 Marinated Firefly Squid
Firefly squid is unique to the waters of Toyama and is often referred to as the "mystery of Toyama Bay." Okizuke, or firefly squid marinated in soy sauce, has a smooth texture and is a popular local specialty.